Quina Aragon's articles, poems, interviews, and spoken word videos have been featured on The Gospel Coalition, Risen Motherhood, Journey Women, The Witness: BCC, Fathom Mag, Full of Eyes, Wade O Radio, Rapzilla, and Designed Marriage.
She resides in Tampa, FL with her husband Jon and beautiful, two-year-old daughter. They are members of Living Faith Bible Fellowship where they serve as leaders of the small group ministry. 
Quina's first children's book, Love Made, is a poetic retelling of the creation story that highlights God as the Trinity, humans as His image-bearers, and children as a delightful gift. Click here to purchase the book.
About the Blog: Quina is Hidden
…it's a public blog about my being hidden…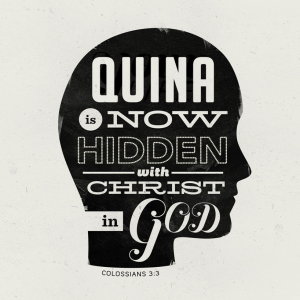 "If then you have been raised with Christ, seek the things that are above, where Christ is, seated at the right hand of God. Set your minds on things that are above, not on things that are on earth. For you have died, and your life is hidden with Christ in God. When Christ who is your life appears, then you also will appear with him in glory." Colossians 3:1-4
The most special thing about me is that I'm hidden with Christ in God. His identity surrounds and overcomes mine so that my identity is ultimately found in nothing and no one else but Him. But if who I am is hidden in who He is, then why so publicly display my thoughts? I guess because "a city on a hill cannot be hidden." (Matthew 5:14). There's some sort of tension in my realizing, believing, living, and then expressing my hiddenness in a public, non-hidden manner. By His grace, I'd like to embrace that tension by publicly displaying honest expressions of my passionate pursuit to progressively rest in the fact that I am hidden…for your joy in the same reality.