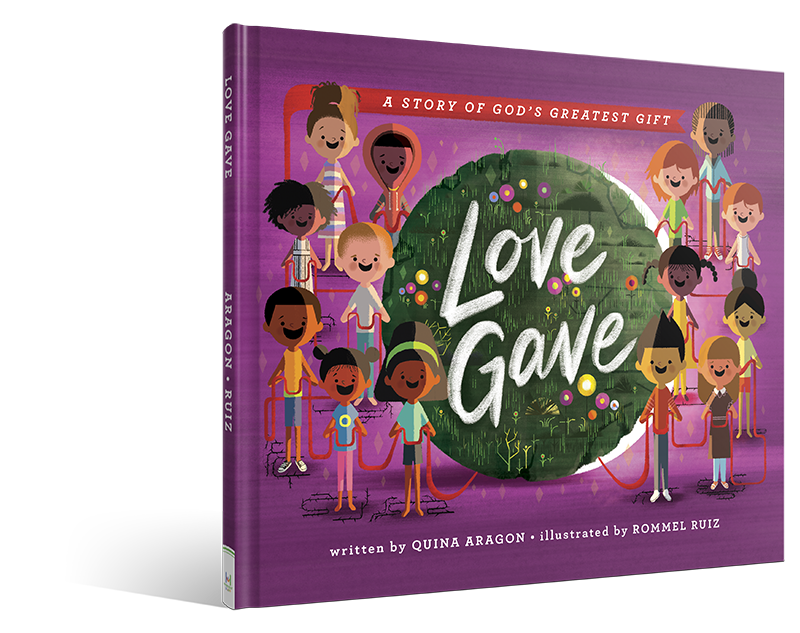 Amazon
Barnes & Noble
Lifeway
Love Gave will be available on Feb 2nd 2021 where books are sold from Harvest House Publishers.
From author and spoken word artist Quina Aragon comes this one-of-a-kind poetic picture book for children. Love Gave tells the story of the incarnation and the good news of Jesus Christ in language kids can understand.
Children will hear how God created us to be His friends, but because of sin, we were separated from Him. Out of love, God gave us Jesus who died and rose again to solve our sin problem and restore our friendship with God.
The final page provides a clear explanation of the gospel and an invitation for children to trust their heart to God and accept His gift of eternal fellowship. This is a book your whole family will enjoy and is sure to become a favorite for years to come.
"This is the most important message any child will ever hear, beautifully written and illustrated. I will be giving a copy of Love Gave to every child I know."

Christine Caine

Founder of Propel Women & A21
"There is no greater mission field than the little hearts of our children. Their souls our strongest stewardship and their joy our reward. And books like Love Gave equip us for that gospel task. We are always in need of this kind of faithful, creative, and impactful gospel reading for our little ones. Quina's work is a gift to our homes—and we are glad."

KB

Christian recording artist
"A God-exaltingly clear and beautiful presentation of the gospel that every child needs. And some grown-ups, too."

Ruth Chou Simons

mom of 6, bestselling author of GraceLaced and Beholding and Becoming
"Profound. Simple. Beautiful. Quina has a knack for making some of the most complex, important truths simple and beautiful. Love Gave is as easy to read as it is enjoyable to digest. I can't wait to see its effects in the lives of the little ones who eagerly rehearse God's love in Jesus over and over and over."

John Onwuchekwa

Lead Pastor of Cornerstone Church, author, and speaker
""We're grateful for this powerful and poetic gospel presentation. We pray that little readers everywhere will follow the thread and receive the gift of grace!"

Emily Jensen & Laura Wifler

Coauthors of Risen Motherhood: Gospel-Hope for Everyday Moments
"We Christian parents long for our children to believe in Jesus. Love Gave by Quina Aragon makes it easy for us to share the gospel with them. Thank you, Quina, for helping us love our kids so meaningfully!"

Ray Ortlund

Renewal Ministries, Nashville
"This little book beautifully and biblically explains the gift of salvation. Love Gave shows children their need for Jesus and just how much he really loves them. I want every kid I know to read it!"

Hunter Beless

host of the Journeywomen Podcast
Love Gave Audio Track
Get a FREE audio music download of Quina poetically performing Love Gave when you pre-order the book before February 2, 2021.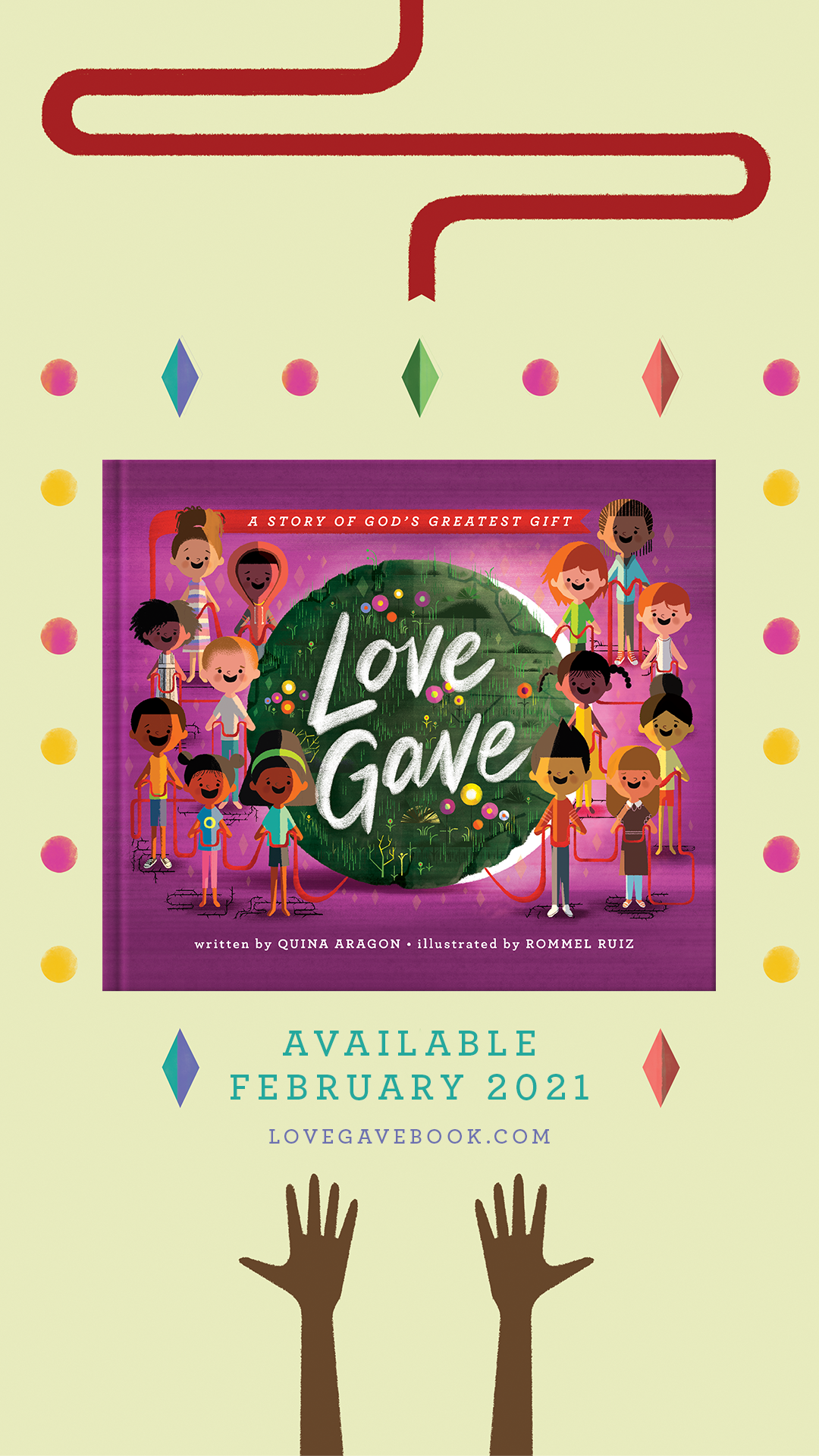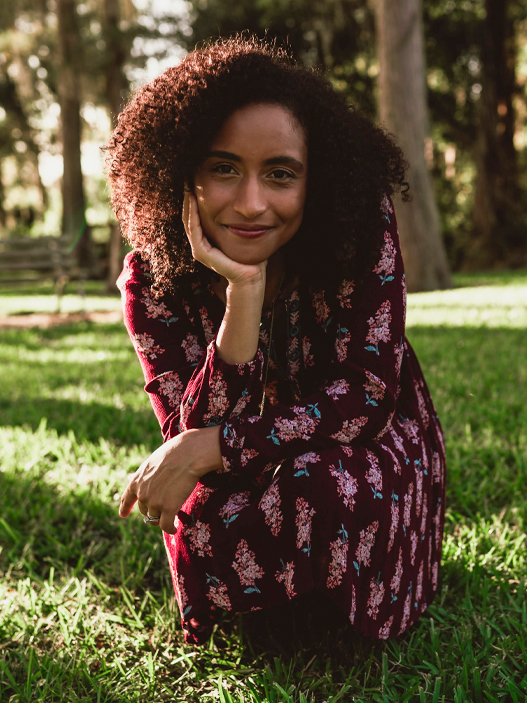 Author | Spoken Word Artist
Quina Aragon
Her articles, poems, and spoken word videos have been featured on The Gospel Coalition, Christianity Today, Revive Our Hearts, Risen Motherhood, The Witness: BCC, Fathom Mag, and Rapzilla. She has spoken and performed at conferences such as The Gospel Coalition, The Justice Conference, The Canvas Conference, and the Arise City Summit. Her spoken word short film "Listen and Live" made the "Editor's Choice: The Best of 2018" for The Gospel Coalition.
Quina's first children's book, Love Made: A Story of God's Overflowing, Creative Heart, poetically retells the story of creation through a Trinitarian lens of overflowing joy and love. Its sequel, Love Gave: A Story of God's Greatest Gift, poetically retells the story of the incarnation and the good news of Jesus through that same Trinitarian lens.